Valet Drivers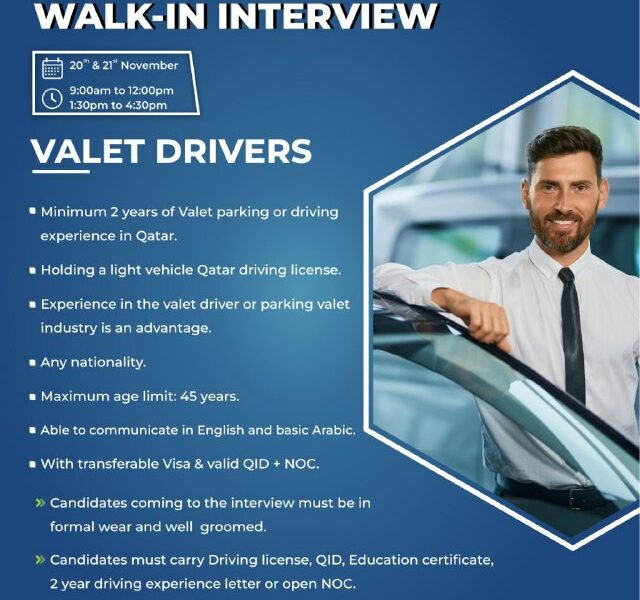 We Are Hiring !
Valet Drivers
Requirements:
Minimum 2 years of Valet Parking or driving experience in Qatar.
Holding a light vehicle Qatar Driving License.
Experience in the valet driver or parking valet industry is an advantage.
Any Nationality.
Maximum age limit:45 years.
Able to communicate in English and Basic Arabic.
With Transferable Visa & Valid QID + NOC.
Candidates coming to the interview must be in formal wear and well groomed.
Candidates must carry Driving License, QID, Education certificate, 2 year driving experience letter or open NOC.