Pastry Chef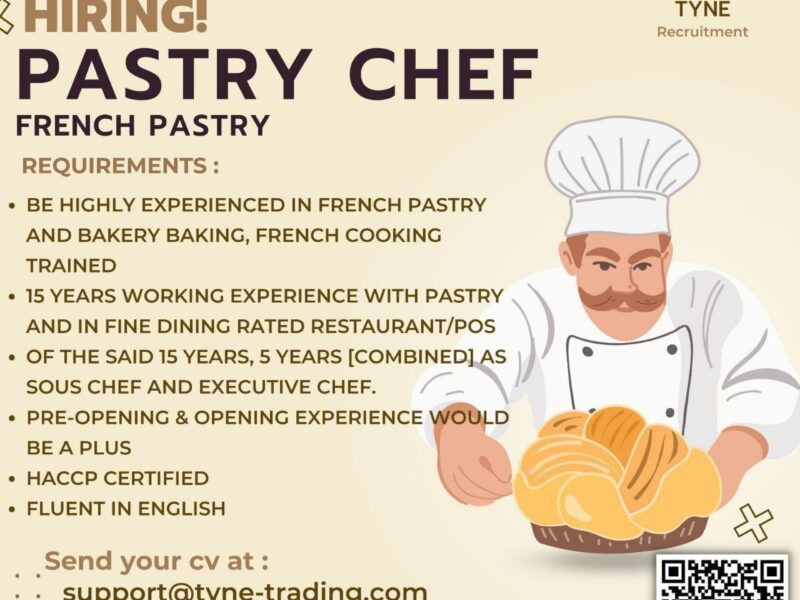 We Are Hiring !
Pastry Chef
(FRENCH PASTRY)
Requirements:
Be Highly experienced in French Pastry and Bakery baking, French cooking trained.
15 years working experience with pastry and in fine dinning rated restaurant/pos.
Of the said 15 years, 5 years(combine) as sous chef and executive chef.
Pre-Opening & opening experience would be a plus.
HACCP Certified.
Fluent in English.