Graphic Designer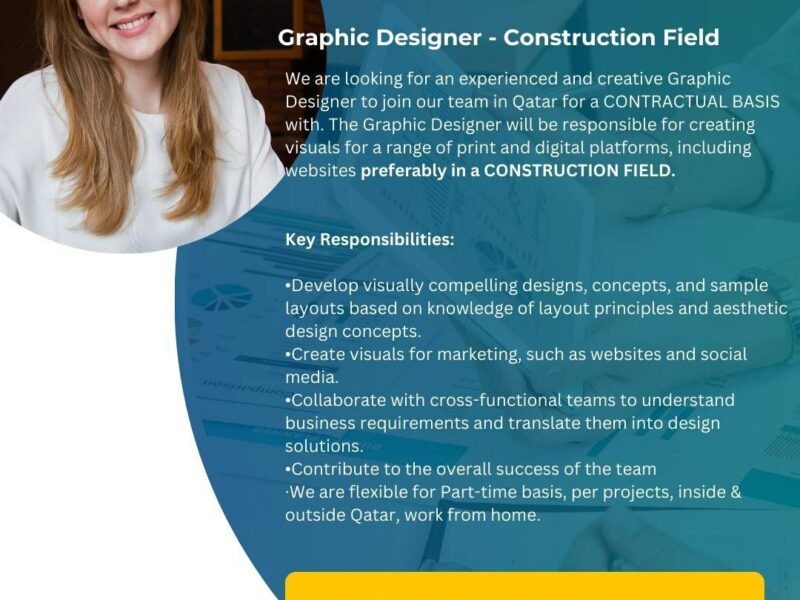 We Are Hiring !
Graphic Designer- Construction Field
We are looking for an experience and creative Graphic Designer to join our team for a CONTRACTUAL BASIS with. The Graphic Designer will be responsible for creating visuals for a range of print and digital platforms, including websites preferably in a CONSTRUCTION FIELD.
 Key Requirements;
Develop visually compelling designs, concepts and sample layouts based on knowledge of layout principles and aesthetic design concepts.
Create visuals for marketing , such as websites and social media.
Collaborate with cross-functional teams to understand business requirements and translate then into design solutions.
Contribute to the overall success of the team.
We are Flexible for Part- Time Basis, per projects, inside & Outside Qatar, work form Home.