Delicatessen Supervisor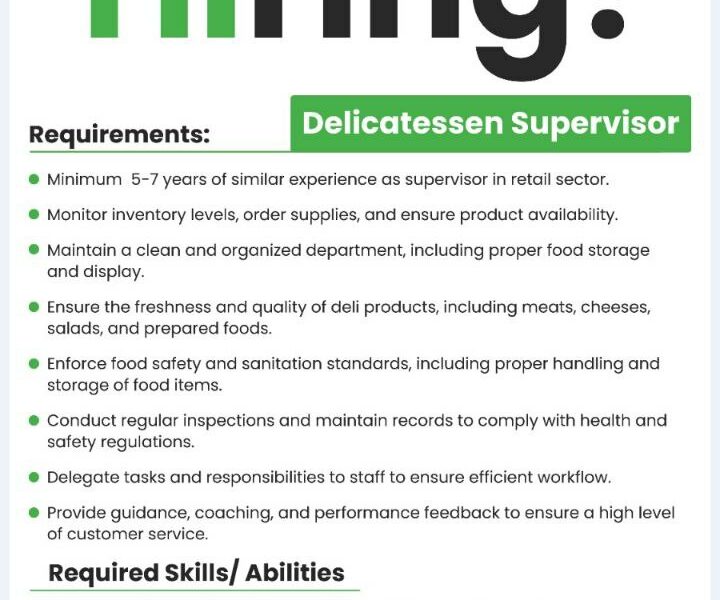 We Are Hiring !
Delicatessen Supervisor
Requirements:
 Minimum 5-7 years of similar experience as supervisor in retail sector.
Monitoring inventory levels, order supplies, and ensure product availability.
Maintain a clean and organized department, including proper food storage and display.
Ensure the freshness and quality of deli products, including proper handing and storage of foods items.
Enforce food safety and sanitation standards, including proper handing storage of food items.
Conduct regular inspections and maintain records to comply with health and safety regulations.
Delegate tasks and responsibilities to staff to ensure efficient workflow.
Provide guidance, coaching and performance feedback to ensure a high level of customer service.
Required Skill / Abilities:
A strong understanding of food safely regulations and procedures.
Ability to lead a team, delegate tasks and provide effective supervision.
Proficiency in inventory control.
Good communication and interpersonal skills